Air & Smoke Cleaners

Air Compressors & Air Dryers

Benders

Brakes

Brakes, Apron & Finger

Coil Reels & Craddles

Comparators, Optical

Deburring Equipment

Drills, Single & Multi-Spindle

Drills-Radial

Dust & Fume Collectors

Fork Lifts & Pallet Trucks

Furnaces & Ovens

Gear Measuring & Sharpening

Grinders, Centerless

Grinders, Cylindrical

GRINDERS, Double Disk

Grinders, Jig

Grinders,Drill & Carbide

Grinders-Belt & Roll

Grinders-Surface

Grinders-Tool & Cutters

Hoists & Lift Tables

Ironworkers

Lathes, CNC

LATHES, ENGINE

Lathes, Turret & 2nd Operation

LIFTS, Platform & Misc.

Lockformer Equipment

Mills, Horizontal

Mills-Vertical

Misc. Tooling

Nibblers

Notchers

Plastic, Granulators

Presses, Arbor

Presses, Clicker

Presses, Gap Frame

Presses, O.B.I. & Hi-Speed Production

Presses, S.S.D.C.

Presses, S.S.S.C.

Presses, Trim

Presses-Hydraulic & Deep Drawing

Punches, Single End & Turret

Riveters

Robots

Rolls, Angle & Initial Pinch

Sand Blasting Cabinets

Sanders

Saws, Abrasive

Saws-Cold

Saws-Horizontal

Saws-Vertical

Shears, Power Squaring & Manual

Straighteners, Feeders

Tappers, Single & Multi-Spdl

Testing Equipment

Threaders, Pipe & Bolt

Tooling, Vises,Rotary Tables, Chucks & Misc.

UPENDERS

Vertical Mills, CNC

Vibratorys & Tumblers

Welders & Welding Tables

Welding Positioners
Welcome!


Kingsmen Machinery Company is based in Hopkins Minnesota and has been serving the Metalworking and Fabrication industry worldwide for the last 45 years. We offer a myriad of services in addition to buying and selling machinery. » Read more about us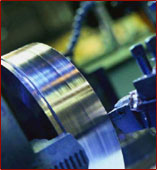 Kingsmen Machinery buys surplus machines and equipment. We would be please to provide a fair market quote on any surplus machines and equipment you are looking to liquidate. We also prepare appraisals, arrange auctions, facilitate plant liquidations and more. Contact us for more information by phone at (612) 710-0314 or by e-mail at kingsmenmachinery@msn.com.


Kingsmen's Commitment to You:
● To supply our customers with quality new and used machinery
at fair prices.
● To maintain a good relationship with our customers. We rely
heavily on repeat customers which has been the underlying success of our business.
● To maintain a reputation of being honest, above board, and fair to our customers.
● Never promise anything we knowingly cannot live up to.
● To address any problems directly, promptly and honestly.
● To honor the thirty (30) day return privilege.