About Us

Kingsmen Machinery Company has been serving the Metalworking and Fabrication industry for the last 45 years. We are committed to our customers; we have built our business on the cornerstones of professionalism, efficiency, and customer satisfaction. We sell our equipm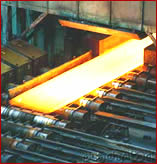 ent with a thirty (30) day return privilege, unless sold "as inspected".

We have a staff of operating and repair specialists. If what you are looking for is not in our inventory, we will be happy to locate it for you. We are connected with a computerized locating system with many other dealers.

Not only do we buy and sell machinery, we offer a myriad of other services, arrange auctions, prepare appraisals, facilitate plant liquidations, and provide financing and leasing. We are easy to work with on joint ventures and trade-ins, we pay finder fees and commissions. We will purchase one machine or an entire plant.

Thank you for visiting our web site, we look forward to the opportunity of doing business with you!